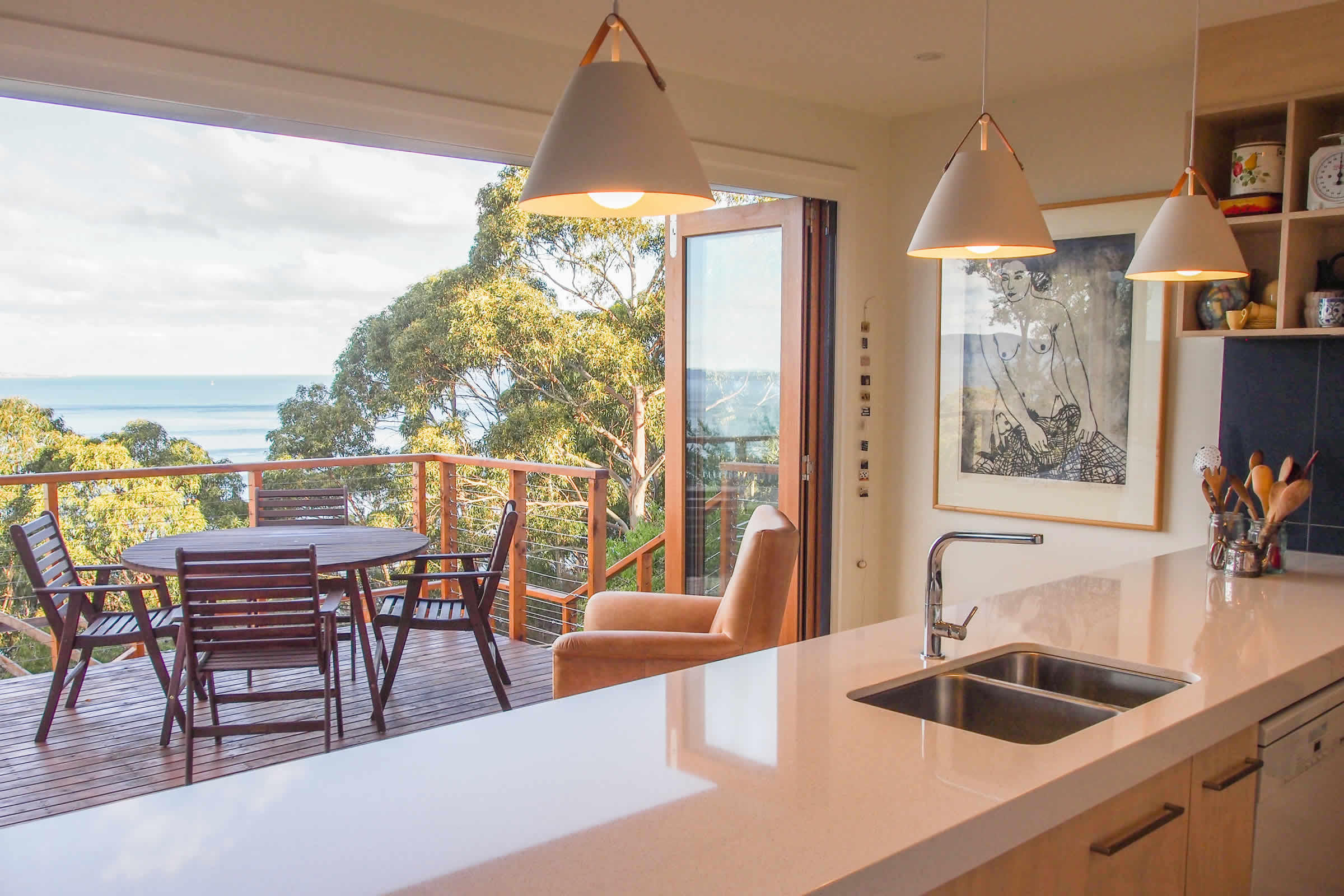 With this small project we and our clients achieved far more than a kitchen upgrade, creating a social heart, a sunny nook, and a strong connection to their home's spectacular setting with its changing seasonal and atmospheric views and passing maritime activity on the River Derwent below.
By incorporating circulation space snatched from an adjacent study, we achieved a valuable increase in room depth. We re-orientated the counter layout and set the kitchen back from the external perimeter wall. We changed the plan-form to become space efficient, to open to the existing dining space and to make a casual social area around the generous food prep counter possible. Linking from the social area, a glazed bi-fold door opened the room into the view to give easy physical access onto an extended deck and constant visual connection to spectacular vistas of vast skies, changing waters of the River Derwent, and through leafy greenery of nearby foliage, to the distant Southern Ocean.
Opening outwards afforded two-way benefits, with natural light and sunshine being, in turn, brought in, to create a favourite sitting nook, a bright, uplifting space, and a sense of freshness in the social heart of the home.
Photo by James Morrison