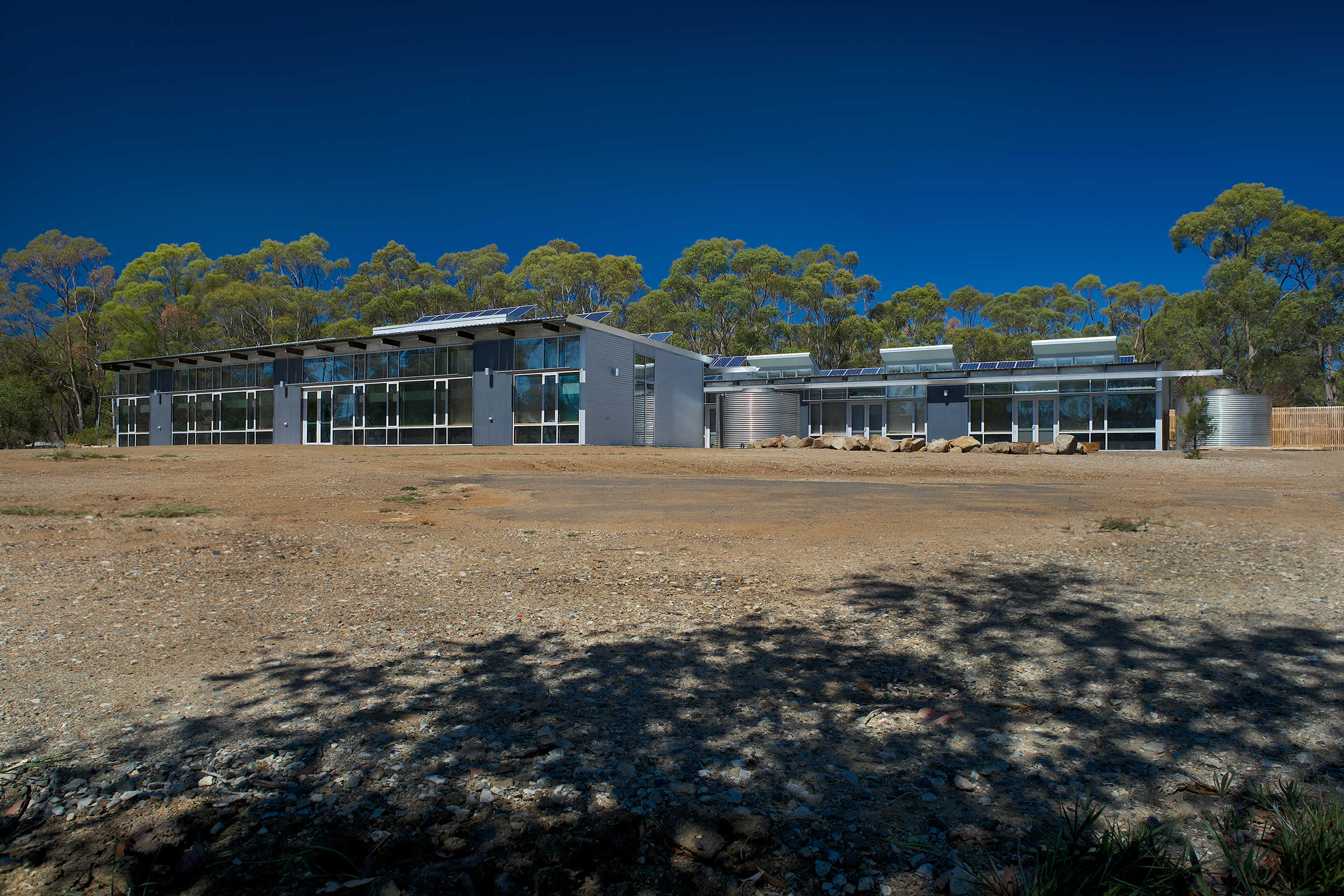 Yesterday we were notified, by the Green Building Council of Australia, that the Sustainability Learning Centre designed by Morrison & Breytenbach Architects for the Department of Education has been awarded a Six Star "As-built" rating. This is the first Six Star building in Tasmania and only the second "As Built" rating achieved in Tasmania. We, our client, our consultant team, and the team at Vos Construction, are incredibly proud of this achievement!
The Sustainability Learning Centre includes a number of environmental, economic, social sustainability initiatives.
Initial carbon footprint minimised:
extensive reused, recycled materials (one city warehouse was disassembled as a training program to up-skill unemployed people wanting to re-enter the workforce; much of it was re-used in the construction of the SLC)
high carbon footprint materials (steel, aluminium) from recycled sources, reduced or avoided
material quantities reduced – unique foundation system and floor structure avoids concrete slab dramatically reducing concrete volumes. Applied finishes, underground pipework minimised.
Ongoing negative carbon footprint:
energy efficient passive solar design; northern facade as solar collector – trombe walls, solar walls, double glazing
insulation traps, thermal mass stores sun's energy for space heating
heating – recycled cooking oil an economical, low tech and carbon neutral energy solution
cooling – water sprayed onto roof at night, cooled by air exposure, pumped through hydronic pipes in floor
photovoltaic cells generate more electricity than the building consumes
solar hot water system reduces power consumption for heating water
smart building system optimises energy use by controlling lighting, ventilation, heating
natural daylighting, ventilation reduces energy consumption
Natural resources conserved:
building is independent of external water sources. Rainwater is harvested and used in the building and nursery. Prominent tanks capture water directly from gutter outlets
on-site digester treats all wastewater – reused for toilet flushing
surrounding sensitive bush setting preserved through building on a pre-existing under-utilised car park
new structure designed for disassembly – perpetual materials re-use
A healthy building – non-toxic to environment and users
low/no VOC emissions
PVC minimised
no refrigerants
low/no formaldehyde
Numerous sensors, meters, record building performance – energy usage, internal temperatures, water consumption. Data available in the centre or internet enables occupants to optimise energy savings and understand behavioural impact on building performance. Data is available for educational purposes.
Photo by Ray Joyce